Important Information You Need to Know About a Jacuzzi
Who does not enjoy a bit of "me time" relaxing in a jacuzzi? I am sure there are not many who would say no to that question. You can now enjoy the comfort of your own spa brought to you by Eco Spas. We are the suppliers of energy-efficient New Zealand-made spa pools, and we can offer you an energy-efficient, high-quality Eco Spa at your home or commercial property. The Eco Spa is portable and manufactured in New Zealand, specifically for NZ homeowners, renters, and businesses. We source all the parts we use to manufacture our energy-efficient spas from NZ.
A Few Reasons to Install a Jacuzzi in NZ
What are some reasons to choose a Jacuzzi from Eco Spas?
Our unique selling point is the energy efficiency our spas can achieve. Our secret recipe is high thermal efficiency achieved by encasing the underside of the eco spa with closed-cell marine foam. This insulation creates an environment that requires less energy to heat the water in your hotel. This insulation also equates to increased comfort levels, is better for the environment, and saves energy. What's not to love about that?
There is no need to stress about how to transport your Jacuzzi to your premises. Weighing in at only 140kg, our Eco Spas can easily be maneuvered, transported and lifted onto decks and patios.
Our spas have a plug-in ability, use a regular 10 amp plug, and fit into a standard household power socket. It's that simple to get your luxury spa and take a splash into the relaxing world of spa life.
Some Tips to Consider When You Buy a Jacuzzi
What else should I consider when looking to buy a Jacuzzi?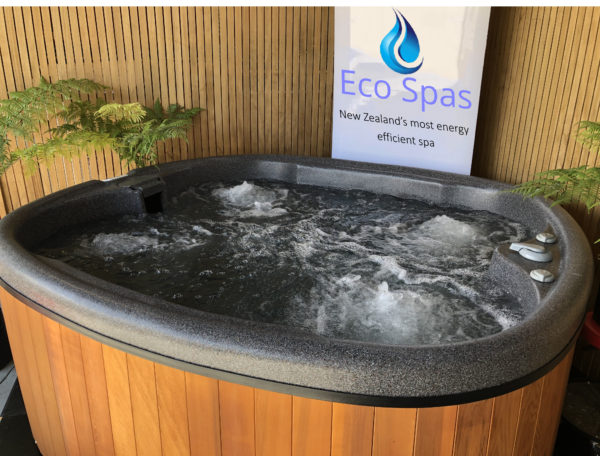 Our spas offer residential and commercial solutions and are made to the highest standards. Our quality is assured, and we can guarantee you will not be disappointed with our service.
Our Jacuzzis are affordable and have low running costs making them easy on the budget and friendly with the pocket. Talk to us about our prices as we want to assist you wherever possible. Our customers are a top priority to us.
Our Jacuzzis are fully enclosed in genuine natural cedar, sourced by sustainable forests, come with a ten-year warranty on the polyethylene shell, as well as accessories such as cover lifters, chemical starter packs, and wooden steps. Procrastination has reached its end. Get your Jacuzzi plans in motion today.
About Eco Spas
We are New Zealand's most energy-efficient spa. At Eco Spas, we are a solid family-owned and operated spa pool manufacturing business. We are proud to supply New Zealand with energy-efficient, high-quality Eco Spas. Our prices are affordable, plus the running costs are low when you own an Eco Spa.
Don't delay any more to get your affordable Jacuzzi today. Contact us today to place your order.